Vigor Alaska aims to build a more productive team by developing soft skills meaning daily stretching and socializing on the clock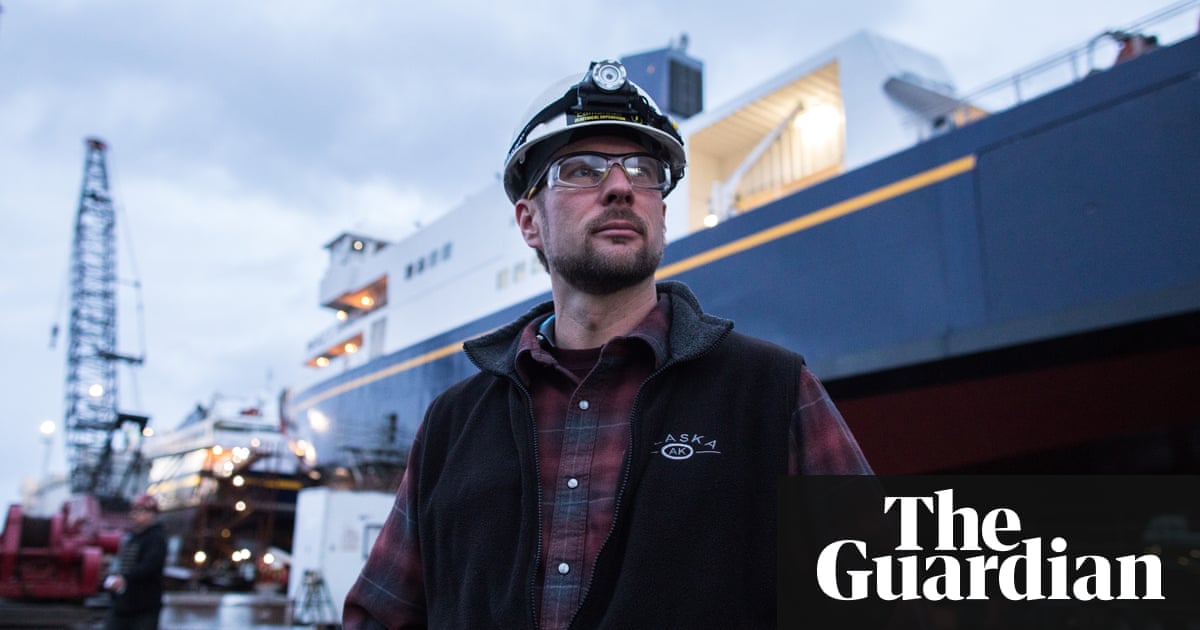 In the dark hours before sunrise, Vigor Alaska's shipyard bosses circle up their crews. Dwarfed by vast steel segments of a new ferry, welders, painters, and electricians twist their bodies. They roll their heads, shoulders, and wrists. They ask about each other's families. They celebrate pregnancies, raises, and second chances. They jump. They lunge. They do push-ups and backbends. Seagulls call. Rain drizzles. Then – in jeans and work boots, sweatshirts and hardhats – they meditate.
"I thought it was kind of weird," said Irineo Munoz, 33, who started working for Vigor Alaska as a machinist in 2015. A former gang member from California, Munoz moved to Alaska after his release from prison.
As public debate remains intense over gender roles in society and the workplace, Vigor's morning routine defies gritty, masculine stereotypes associated with industrial labor.
Crews meditate, stretch and socialize – on the clock – for a few moments at the start of each work day. Every Wednesday, around lunch time, they're given more time to meditate. Smaller groups of employees get routine leadership training. Some are so committed to the transformative leadership style that they're mentoring other employees in their off time, sharing interpersonal skills and self-mastery techniques. An hour of employee-led peer counseling is available, once a week, during the workday, paid.
Munoz, who goes by Alfonso, has become a meditation convert and might just turn his shipyard gig into a career. "I am glad that they give me time to connect with my higher power."